Ginning: Our old Ginning Factory is located in Attaiyampatti village of Salem district, main road to Tiruchengode, 20 km away from Salem city. It has 6 Machines with a ginning capacity of 3 MT of Lint cotton/day.
 The new state-of-the-art ginning factory is located at Mallasamudaram village which is 20 km away from Salem city. It has 10 automated machines with the latest technology and a capacity of producing 10Mt per shift.
Anandi Enterprises, which has always been in the forefront of research in the textile industry, has spent years in developing ecofriendly products. It is therefore a proud moment for us to develop RECCA which is GRS compliant ensuring World-class service to our customers.
We are one of the first unit in South India to get "GRS certification" by the Control Union Certifications based at Netherlands for the Recycled Product.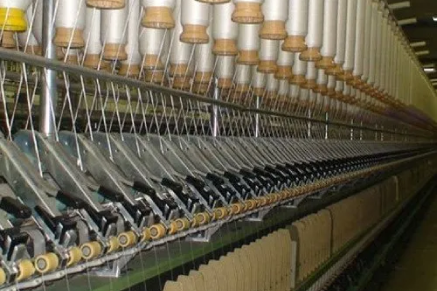 Anandi Texstyles is equipped with state-of-the-art LR6 – Ring spun machine with 20000 spindles. Spinning is the first steps of textile product processing.
The process of making yarns from the textile fiber is called spinning. Spinning is the twisting together of drawn out strands of fibers to form yarn, though it is colloquially used to describe the process of drawing out, inserting the twist, and winding onto bobbins.